Guidelines For Buying An Engagement Ring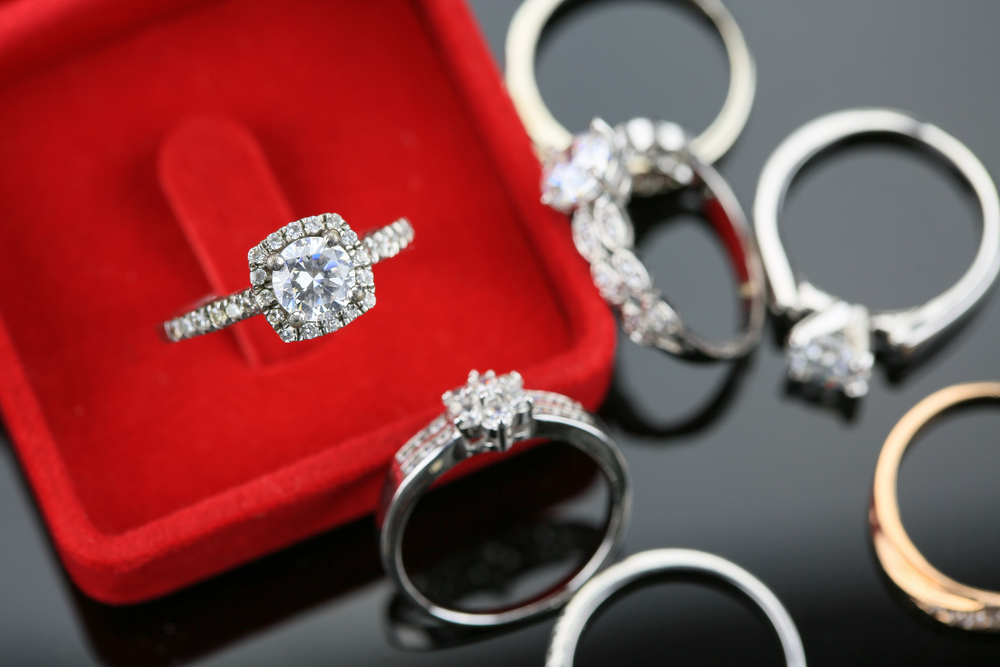 Drive into our buying guide and make your buying process ease and attain a desired engagement ring. Our guidelines will give you info on how to choose an engagement ring for your unusual occasion.
Budget Guideline
Every duo is different, some affordable people want to spend less and some non affordable ones wish to spend more. Whatever the key note is, the promise of your eternal love is more important than the price tag
.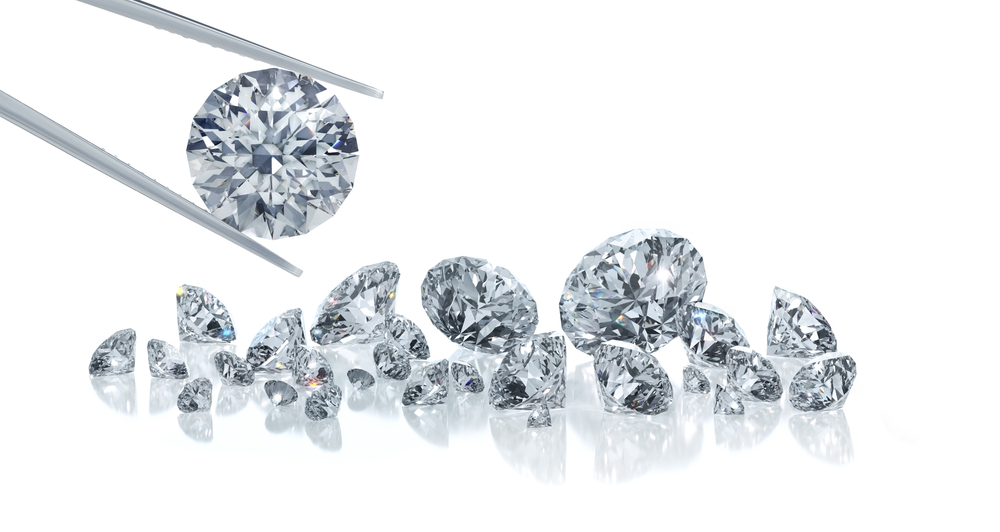 A Strategic Budget Plan Keeps You Away From Debts
Discover how our budget guideline will help you to get an engagement ring with in your budget and by without compromising your choice.
Make It Simple and Elegant
The first thing will come to mind before purchasing a diamond engagement ring is its cost. Accept that there are no policies to speak the budget you set, but before choosing an engagement ring you should fix on a budget that should satisfy you and your comfort levels. Budget planning is a good start for before buying an engagement ring. Pre budget deciding helps you to discover the ideal engagement ring within your affordable price range. Fling out that old two-month salary myth; this is a complete personal decision based on your priorities and affordability. Even though diamond ring is a perfect way to express your enduring promise and desire to spend the rest of your life with your true love, but remember it should not ruin you into major debt. What is the most important thing is whenever you look at your ring; you should memorize your love not your debts.
Still confusing? Don't panic, scroll down and read out, we are pretty sure that it will put an end to your doubts.
Gorgeous diamond centered in platinum band is everyone's favorite choice, but truth is platinum is truly expensive. Don't worry; prefer white gold, rose gold or
yellow gold instead of platinum. These are also most preferred finest and affordable choices as engagement rings.
Let the setting sparkle instead of diamond. Go for a small center diamond and pair it with a comprehensive setting. Because diamond accents used in setting are much less than cost of the diamond, we all know that price of a diamond increases with increase in carat weight.
Go for a fancy shape diamond instead of round diamond. Because the fancy shaped diamonds like oval, princess, cushion etc., are more affordable, less carat weight and looks utmost.
Choose a diamond carat weight with below cutoff range, because reducing the carat weight lowers the noticeable price without a visible loss in size.
Prefer lab grown diamonds, these have identical chemical and physical properties like natural diamonds. The cost of lab grown diamonds is 30-40% low compared to size and quality of natural diamonds.
Colored gemstones are very finest and affordable choice as an engagement ring. It makes the engagement ring colorful and unique.
A band paved with dazzling accent diamonds and no center diamond, makes the classy look and very affordable.
Simulant Diamond was also the perfect choice as the diamond engagement ring. These are the imitation diamonds and have same natural properties as mined diamonds and are budget friendly.
Think about vintage collections, we have enormous variety of vintage engagement rings that greatly maximizes your budget.
Closer
Our main aim is to help you to get a desired engagement ring. Our team will assist you all the way from selecting to treasure your engagement ring. With our flexible payment options, it will be more simple and comfortable for you to shop your favorite engagement ring.
Diamond Guideline
Diamonds are enduring and became the conventional choice for engagement rings. The next important guideline, while choosing a diamond engagement ring is to know about diamonds and their characteristics. So our guidelines will help you to take a quick tour in choosing a diamond for your engagement ring.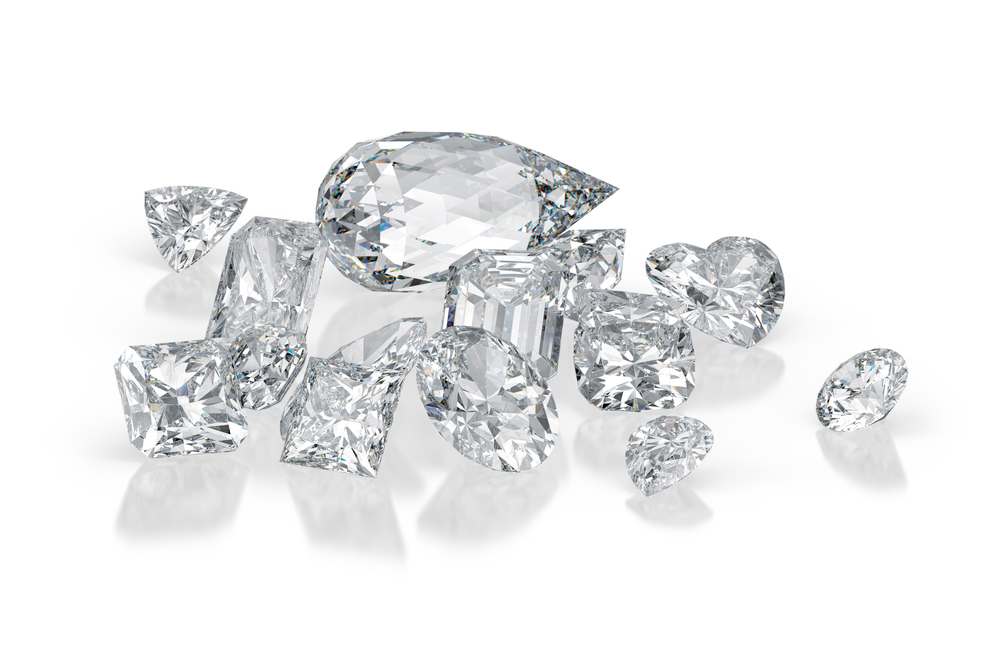 A Right Diamond Brings Beauty To Your Ring
Choosing a right diamond is pretty easy and stress free, only if you know about them clearly and deeply.
Step 1 – Importance Of Diamond 4C's
Diamonds are precious and expensive; it is a well known factor. However, knowing about the 4C's of a diamond is the important factor and adds more glitter to your budget, knowing what you are paying for is significant. The 4C's - Cut, Color, Clarity and Carat of a diamond determines the diamond value and quality.
Cut – In general cut is considered as the primary factor in 4C's of a diamond. Why because it only determines the brilliance of a diamond. A diamond with finest clarity and color but poor in cut is not considered as a good and perfect diamond because poor cut diamonds won't sparkle. Sparkle of a diamond is considered as a heart for ideal diamonds. In case of round brilliant diamond, the cut is simple to access as it is properly graded by independent diamond laboratories. To exploit the beauty of a diamond for a given carat weights always choose a high cut grade.
Diamond cut mentioned with angles and proportions polished by the cutters that harness the diamonds internal brilliance and emit its best sparkle. The diamond cut is influenced by reflection. Reflection of a diamond is perceived into Brilliance (due to the inner and outer reflection), Fire (due to scattering of white light into color spectrum) and Scintillation (due to white and colored sparks viewed when light or diamond in motion). For engagement rings we always recommend a round brilliant cut diamond with very good or ideal or super ideal grade.
Color –The second important factor in diamond 4C's is color. Actually the color of the white diamond with highest quality is colorless. If the body color of the white diamond is less, it reflects more true color and thus the larger its value. Every diamond has natural visible color inside and it won't change eventually. In case of colorless diamond, they let more light to pass than the colored diamond and releases more fire and radiance. Even a slight variation in diamond color may changes its value. Now-a-days widely using grading system is D-Z color grading scale by GIA's. In this color grading scale D is colorless and up to Z increase in color. For engagement rings we highly recommend a diamond with 'F-H', why because diamonds with these grades are high in quality and are available in affordable price.
Clarity –The last but not least important factor in 4C's of a diamond is its clarity. Clarity of the diamond depends on the quality measurement that scores the visual appearance of each one. Generally diamonds are result of exposed carbon to terrific heat and deep pressure in the earth; due to this they may have some birth marks and these birthmarks are called inclusions (presents inside the diamond) and blemishes (presents outside the diamond). While the diamond clarity is a degree to which a diamond presents blemishes and inclusions. For engagement rings we recommend 'VS2' and 'SI1' graded diamonds, because these are highly preferable and affordable. If you want exceptional clarity it is better to go for 'IF' and 'VVS' clarity grades.
Carat Weight -A carat is actually a standard measurement to weigh a diamond size; one carat is equals to 200milligrams or 0.2 grams. Also, diamond prices increase with the increase in diamond weight. Most importantly the carat weight may vary with the shapes of the diamond. Diamonds with equal carat weight don't have the same size due to the difference in measurements. Two diamonds with same carat weight can have different prices due to color, clarity and cut of it. Price of a diamond increases with carat weight. In general fact that twice the weight of a diamond costs around four times more. In carat weight of a diamond there is a cutoff weight. Usually under size diamonds carry cutoff weight. There are some standard cutoff weights – 0.25 ct., 0.50 ct., 0.75 ct., 0.90 ct., 1.00 ct., 1.50 ct., and 2.00 ct. The carat weight for engagement rings is of customers own choice.
Step 2 –Diamond Shapes And Their Impacts
The diamond shape refers to the physical appearance of the stone not the reflection characters. The shapes we are offering are: Round, Oval, Pear, Marquise, Radiant, Emerald, Cushion, Heart, Asscher, and Princess and are often referred to as 'fancy shapes'. While choosing a diamond engagement ring the factors that will twist your brain are desired ring style, shape of a finger, or the design that confines your heart. So don't get confused with these factors, simply read out our page and free up your mind form stress and make your purchase a memory.
Round vs. Fancy Shapes
Why we are comparing round shape diamond with other fancy shapes because there is a hidden reason so many has no aware of it. Incredible brilliance, fire and light performance make round diamonds the most popular and primary choice. And also cut of this round diamonds is simple to access as it is properly graded by independent diamond laboratories. Owing to their immense sparkle, round diamonds make up to75% of all diamond purchases. Where in other hand fancy shapes like Oval, Pear, Marquise, Radiant, Emerald, Cushion, Heart, Asscher, and Princess emits less sparkle than round shape diamond. Fancy shapes are always in awfully affordable range and also you can save up to 40% by choosing these fancy shapes as your engagement rings. Let's see how these fancy cuts resemble round brilliant diamonds:
Princess Cut diamonds are second most popular ones with same brilliance as round diamonds and lower in price, by considering sharp edges these are elegant in geometrical settings.
Cushion cut diamonds are alternative to princess cut diamonds, by considering smooth edges these are supreme choice for vintage-inspired settings.
Asscher and emerald diamonds emit less sparkle than round ones; while Marquise, Oval and Pear-shaped help fingers look long and skinny and these fancy shapes are stunning in vintage settings.
Heart-shaped diamonds are most romantic of all fancy shapes, which mean love, charm and affection, this diamond in setting gives your finger romantic sparks.
Step 3 – Know About Colored Gemstones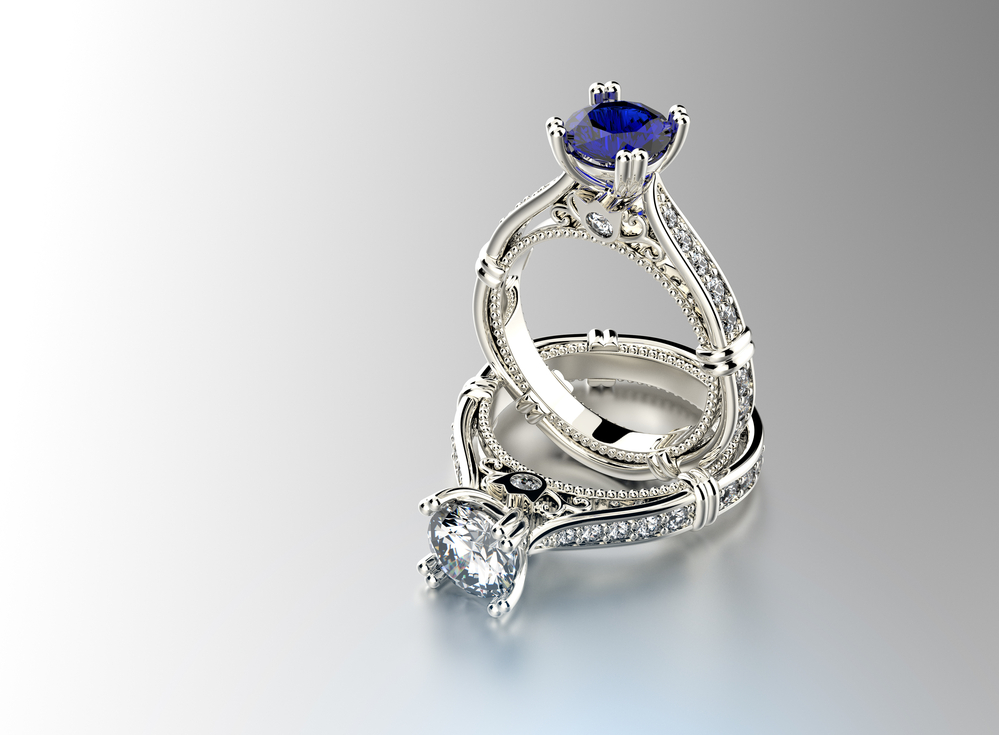 Thought of adding colors to your sparkling engagement ring? Then without any second thought go for colored gemstones. Center a sapphire gemstone in your engagement ring instead of diamond. A fascinating alternative for diamonds are sapphires, they come in rainbow of colors, from vivid blues to feminine pinks. Another interesting reason for choosing sapphires is these are more affordable and you get a larger sapphire than the diamond on the same budget. Like diamond 4C's, sapphires don't have any standard measurements. The important factor to notice while purchasing sapphire is there should be no inclusions or slight imperfections visible to the naked eye. The color saturation is also the key factor to detect sapphires quality. The most preferred sapphire is deep blue sapphire; the preferred shapes are oval, cushion and round. The sapphire centered by diamonds in halo setting is the most popular choice for engagement rings.
Closer
Whatever the diamond or sapphire engagement ring you purchase, it is always good to verify the details of the stone by choosing a certified diamond from a recognized gemological laboratory. Make sure the diamond seller and certificate issuing person are different. For all of these reasons and more, it is essential to be able to view your diamond before purchase. However an utmost security is important before doing big things.
Ring Selection Guideline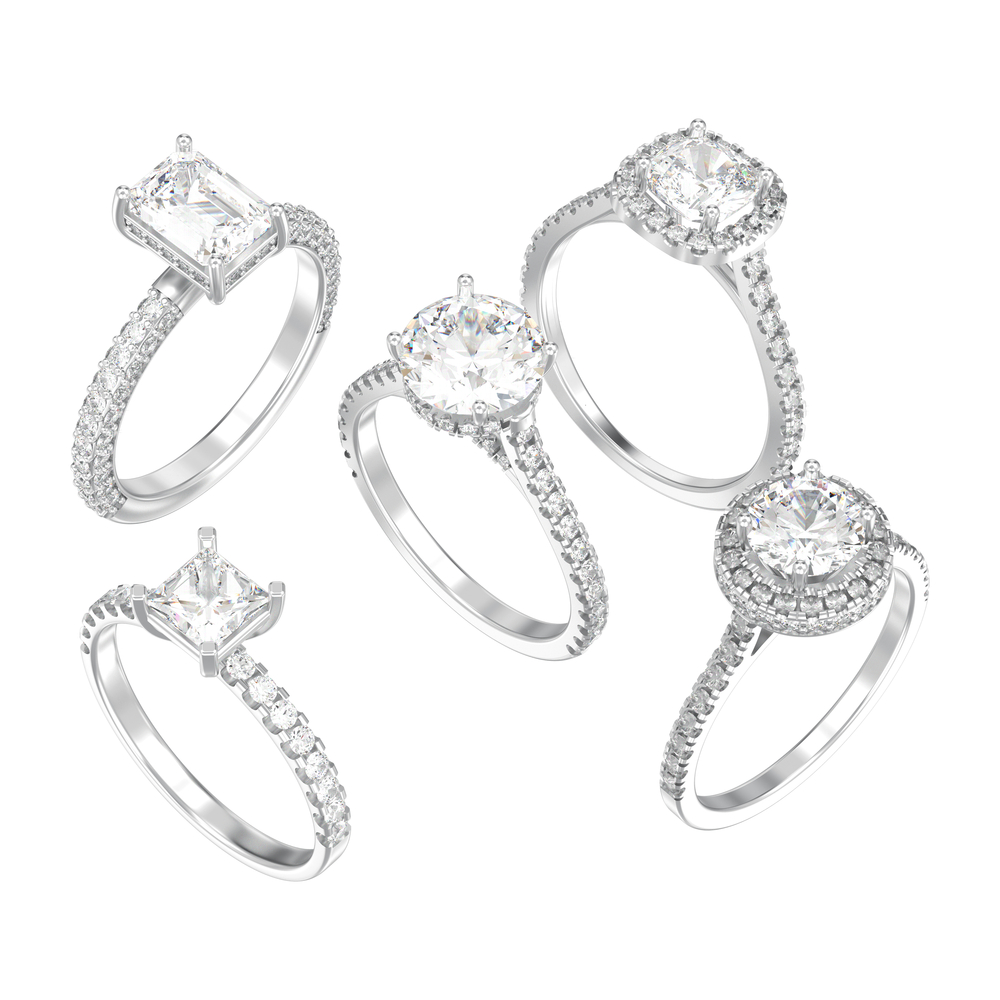 Planning budget, knowing about the diamond qualities and values will only completes half part; the remaining half will be completed only after selecting a ring. In the process of engagement ring selection - setting, metal and finding a correct size are crucial parts.
Buying for your loved one is a trinket of eternal love and an heirloom for coming generations.
Satisfaction in purchasing engagement ring includes how good the ring paired with our finger and you only acquire compliments with its scenery and beauty.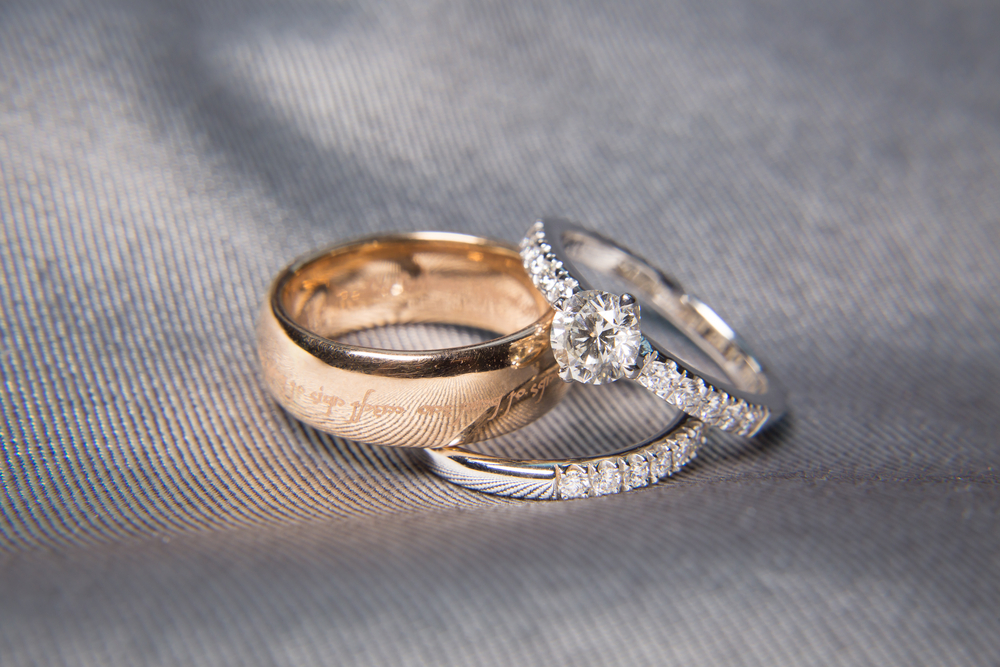 Engagement Ring Setting
Ring setting acts as major key role not only in showcasing your center diamond but also to your finger. The setting is also an important deliberation when determining the overall style of your ring. Remember that the setting of a ring is not only just the diamond holder; it is a major part that helps in creating overall look of your ring. We are presenting wide range of settings that will suit your preferences in styles, lifestyle, and your partner's personality. Purchasing engagement rings online is an advantage to expand access you get in ring styles. If you think rings we are offering don't match your choice of preference then go for our custom made choice and design your own ring. Here are some ring styles we are recommending for you:
Prong Setting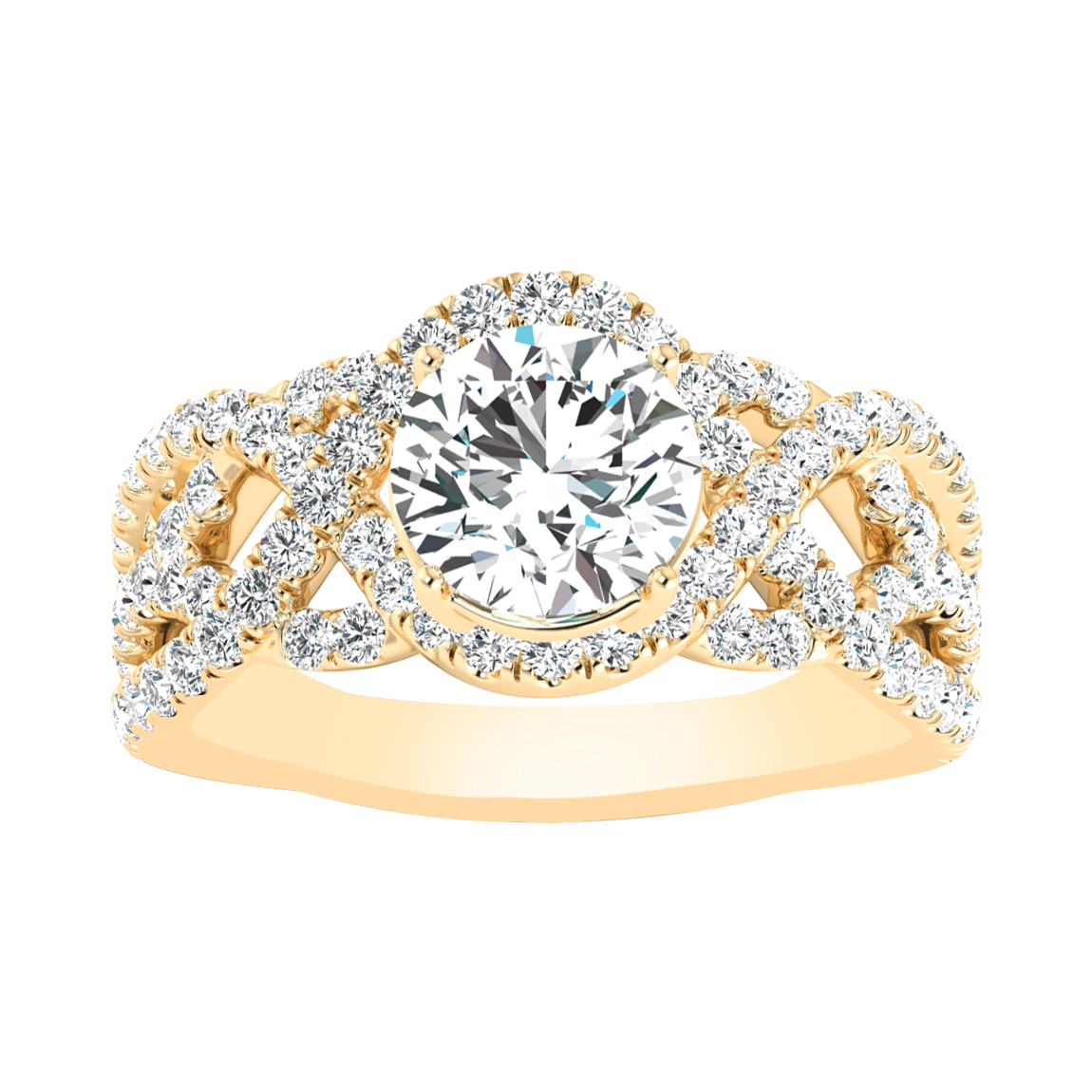 This popular setting is also called as claw or solitaire setting; in this the center diamond is hold between the claws. The claws or prongs helps the light to travel through the diamond and gives a maximum sparkle and beauty. It comes up with four and six prong and these are very popular choice. Four-prong gives your ring a geometrical look and six-prong gives a floral look to your ring. This ring suits better for personalities who prefer simplicity and classic style.
Halo Setting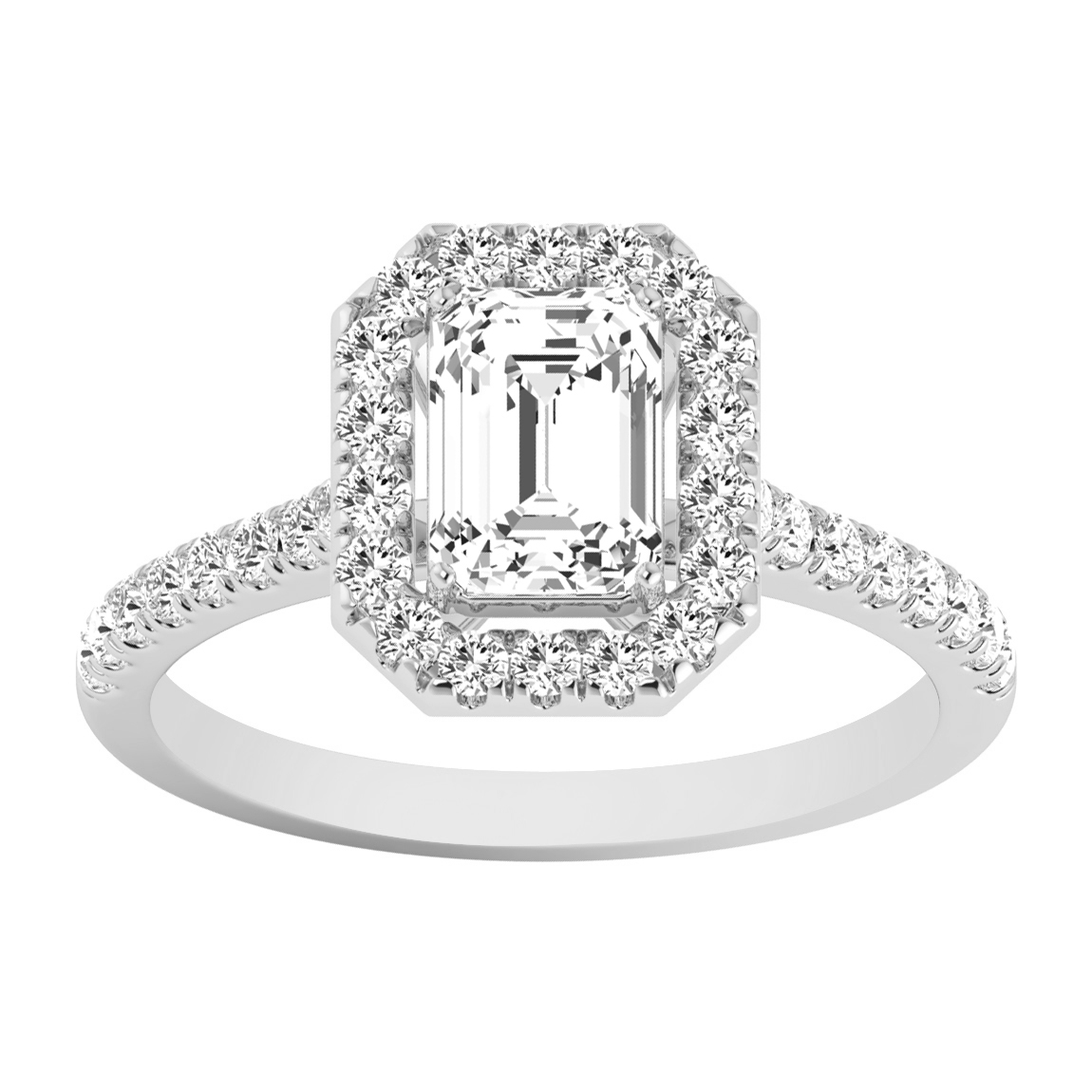 In this setting the center diamond is placed in concentric circle or square halo design. The halo rim is decorated with smaller diamonds. Because of this decorated rim the ring sparkles much brighter and gives a vibrant look. The halo may be single or double, it depends on the wearers' choice. This ring suits better for personalities who prefer outgoing and rich style.
Tension Setting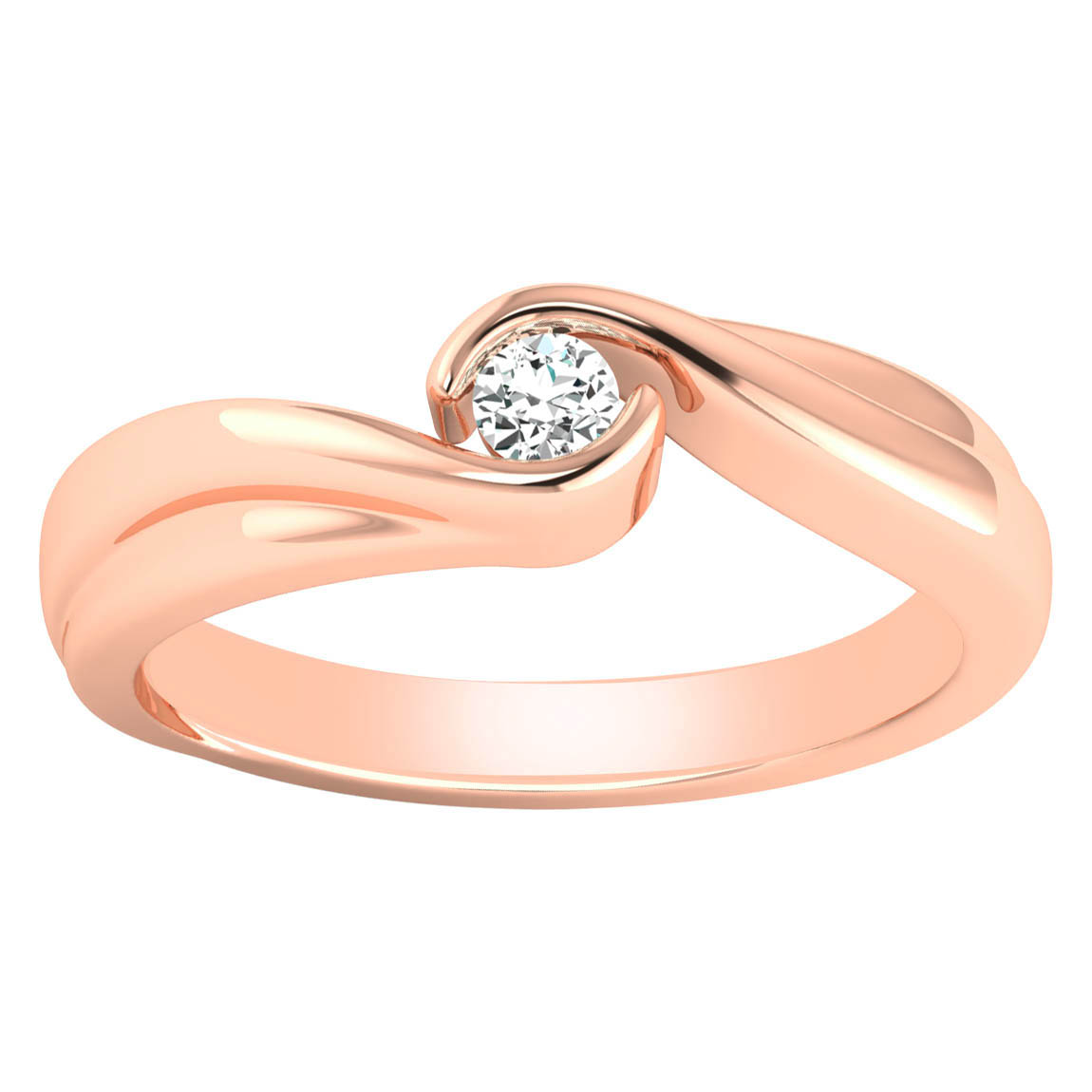 In this setting the diamond is placed between the shanks. Tension ring holds center diamond with pressure rather than prongs or shanks. Only tiny metal gives support for the center diamond. The top view of this ring look like the center gemstone is in the air without any holding it in place. It showcases the diamond beautifully. This ring suits better for personalities who prefer distinctive and modern style.
Channel Setting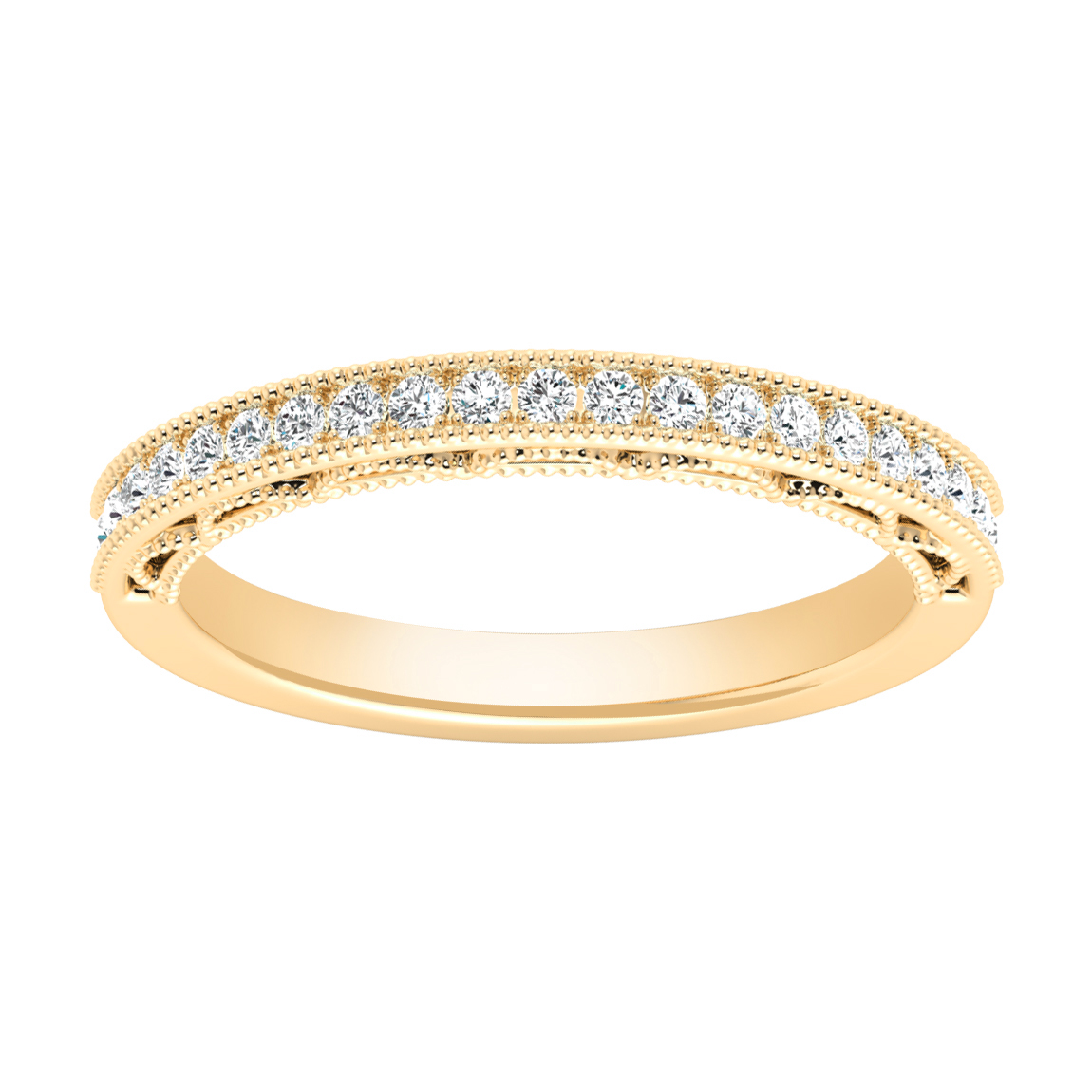 It is a popular setting; in this the diamonds are arranged in a side by side row, balanced by individual seats cut into each side of the channel. This setting is frequently used for side stones to add more sparkle to the ring. It is preferred because the diamonds are in an uninterrupted flow with no metal between them and gives complete security to diamonds. This ring suits for personalities who prefer simple lifestyle.
Micro Claw Setting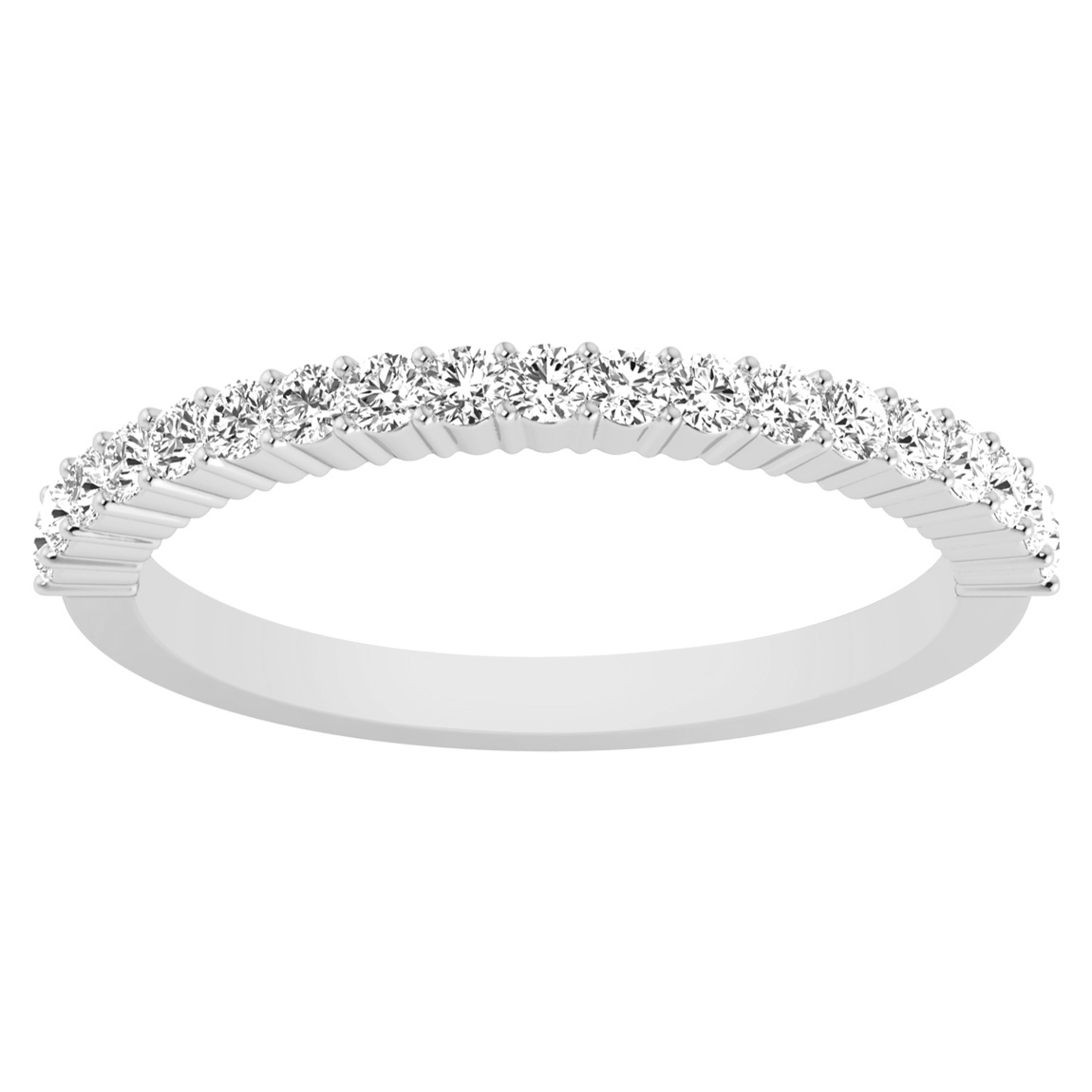 It is quite similar to the pave setting. In this setting a line of round diamonds are joined together by sharing claws. This setting is of 'less metal and more diamond'. This setting style is often used for fine jewelry designs which need to appear delicate rather than heavy metal. This ring suits for personalities who prefer active and simple style.
Vintage Setting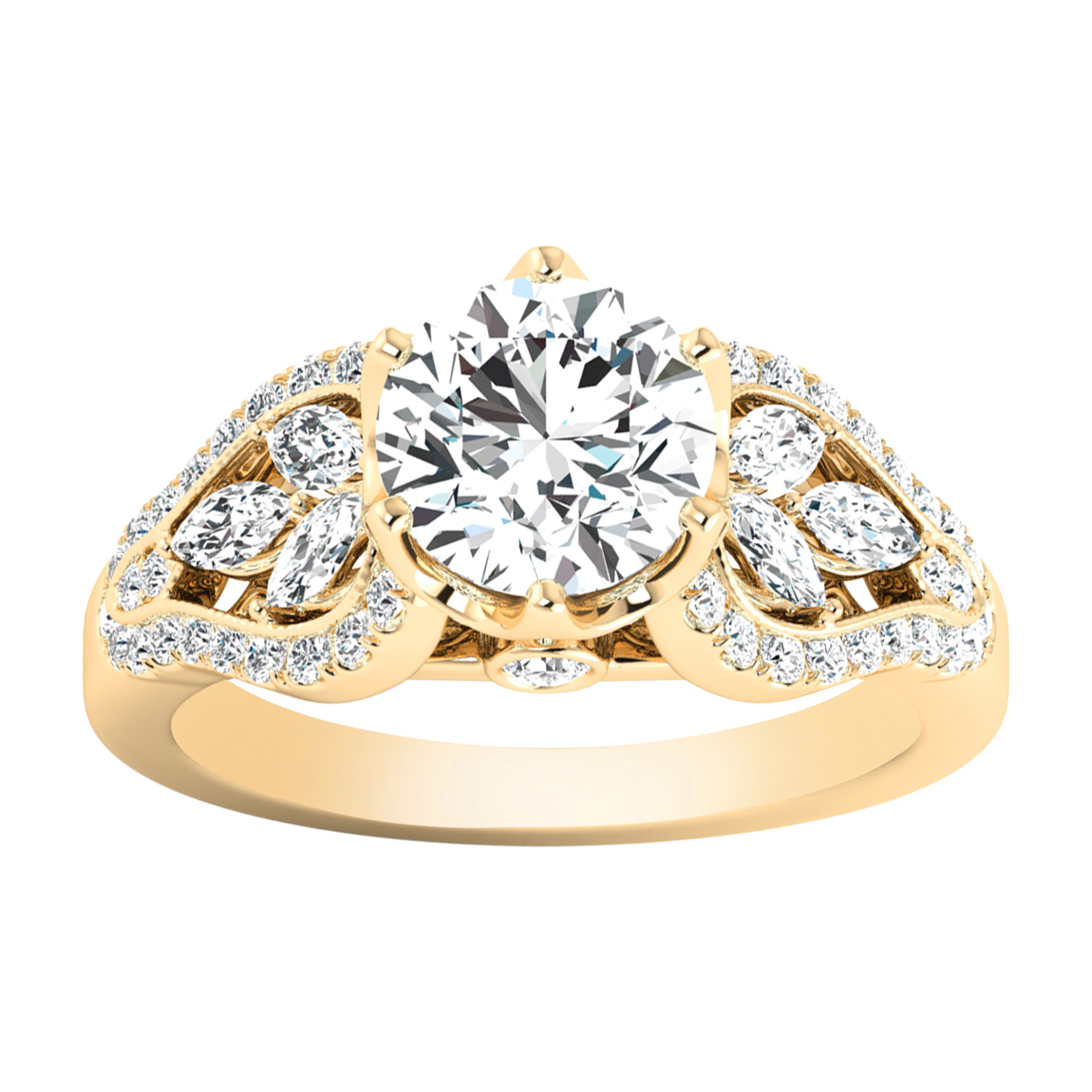 Vintage and antique-style engagement rings tender the loveliness and intricate craftsmanship. This rings designs contains modern cut center diamond and settings draw inspiration from various time periods and offers huge fire, brilliance, and light reflective properties. We have plenty of antique collections that are constantly refreshed. This ring suits for personalities who prefer traditional styles.
Engagement Ring Metal
Choosing suitable metal to your engagement ring is also an important aspect in buying an engagement ring. A perfect metal should truly radiate and complement your one loves complexion. If your partner might like trying something diverse, you can go for mixed metal engagement rings. Most preferable metals for engagement rings are platinum, white gold, yellow gold and rose gold. However, each precious metal has its own physical factors that affect its resilience and manifestation. Our rings are crafted from the finest materials in the world, ensuring you the lifetime validity. Discover about the variety of metals we offer and choose the one that best suits you and your partner.
Platinum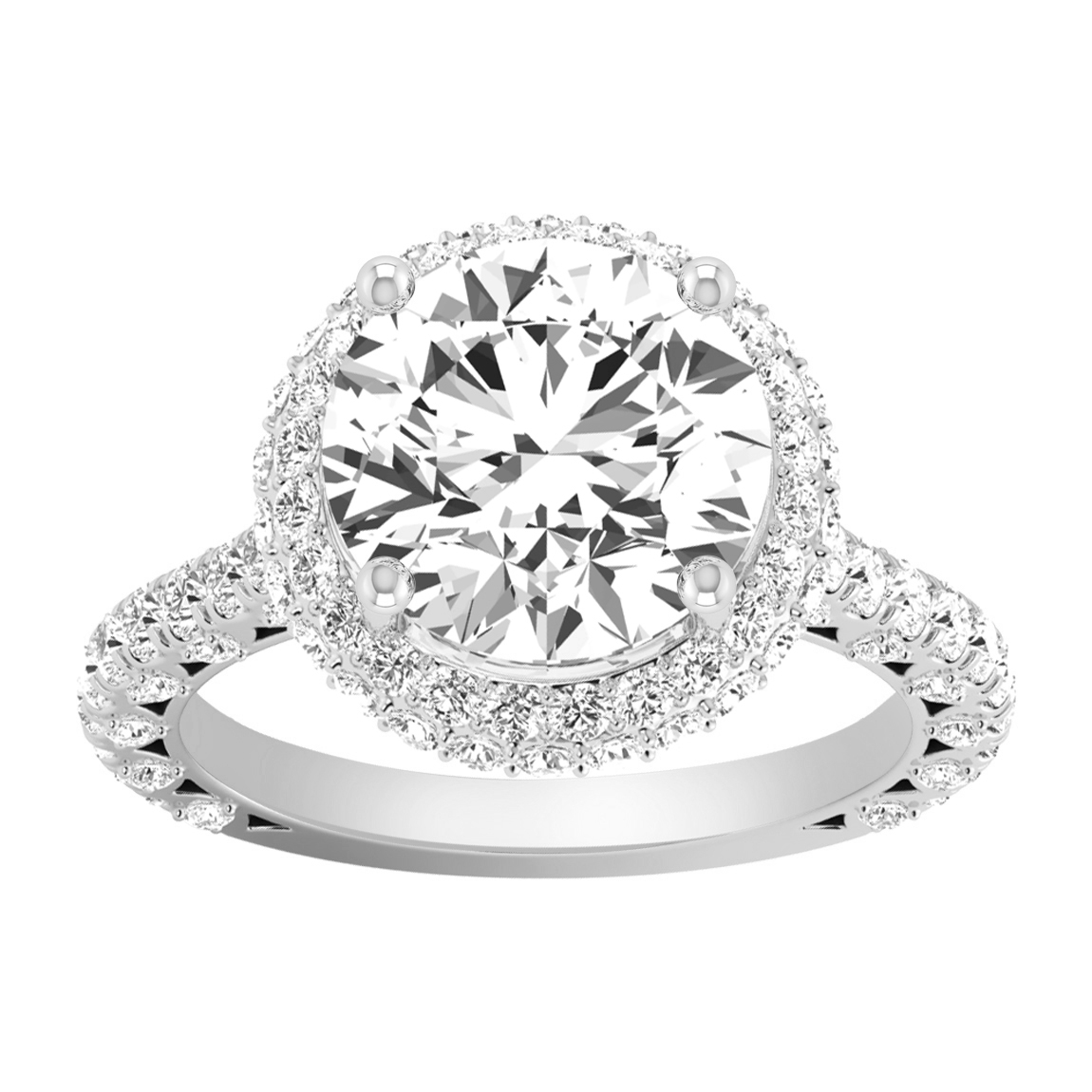 Platinum is named as the rarest, valuable and expensive material and only found in partial quantities and selected regions of the world. Platinum is our most popular metal used for engagement rings. This metals natural white luster will never fade and heightens the sparkle and brilliance of a diamond; it is very strong and can withstand a lot of stress. It requires less care and little maintenance; it is also less acquiescent than gold. Platinum symbolizes for true and perpetual love.
White Gold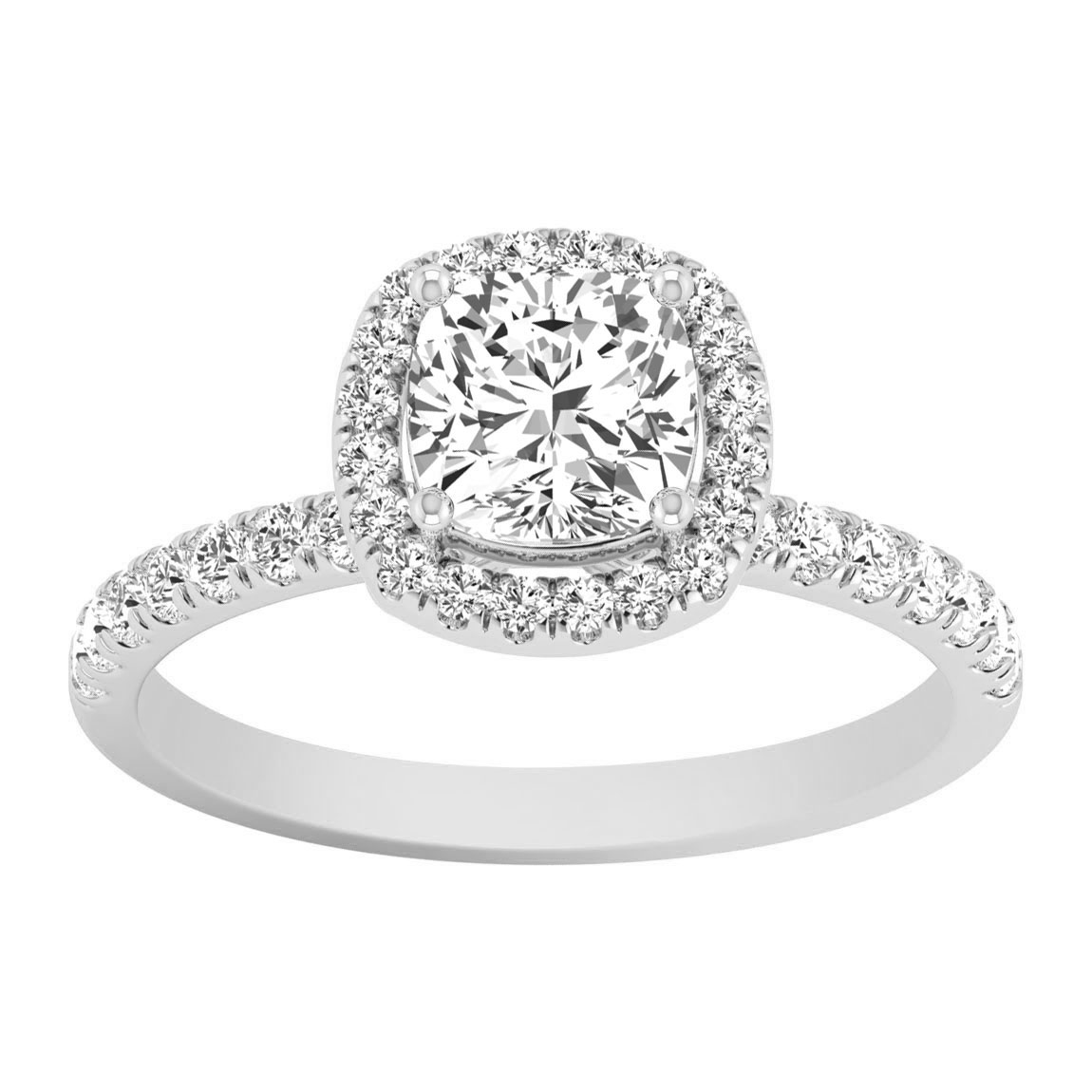 Silver is also called as white gold and has become a popular choice for engagement ring settings because of its beauty and affordability. This material has the radiant look that equals look of platinum, but is notably less expensive when compared to platinum. White gold does not tarnish; chances are that it may shows slightly yellow color over time due to its yellow gold content. To maintain its original color is should be re-plated. It requires more care and maintenance cost is also more.
Yellow Gold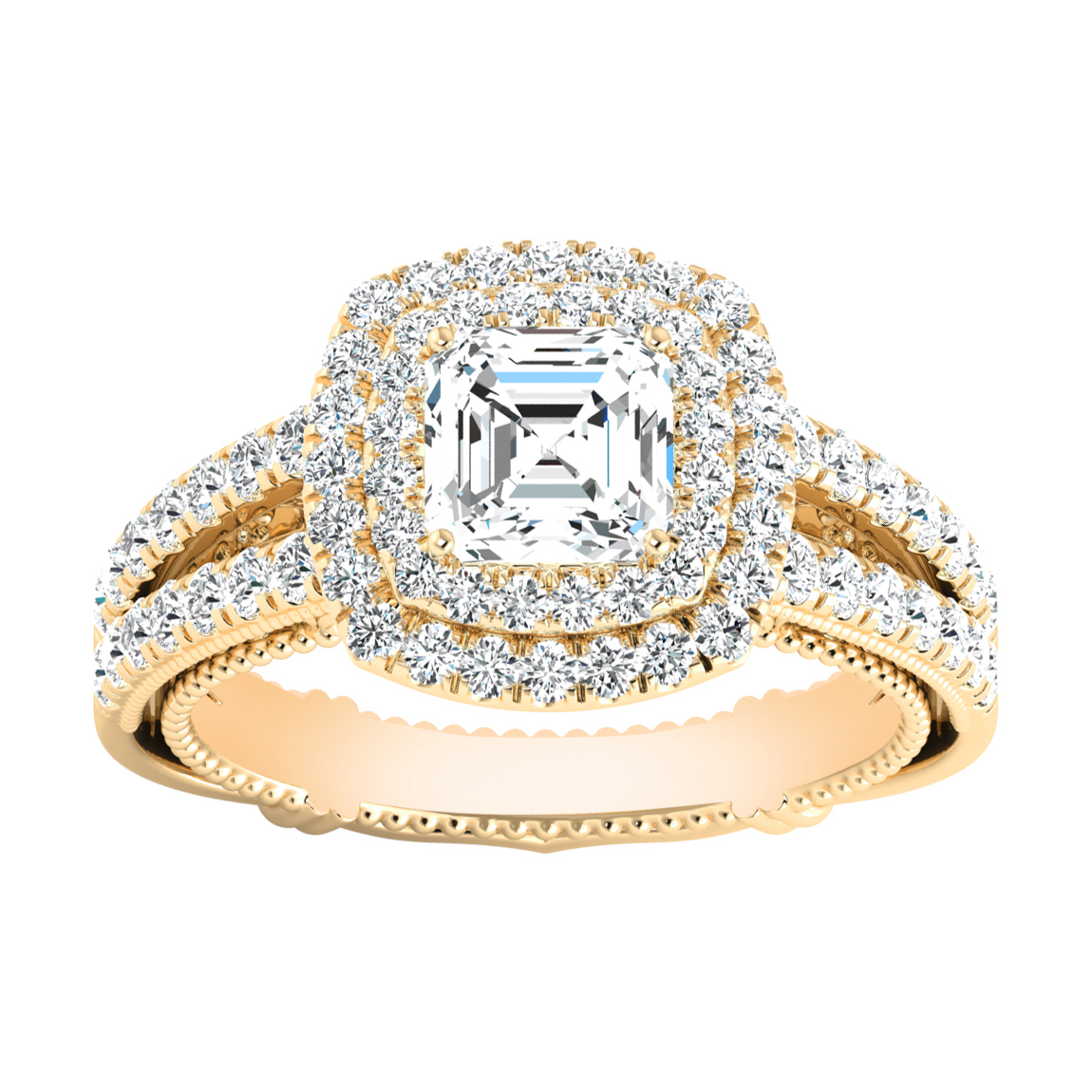 Yellow gold is nothing but gold, partly due to its natural color it is also called as yellow gold. The degree of this color basically depends on the quantity of pure gold in the alloy. The main advantage of yellow gold is it won't tarnish, so it can be counted on to offer eternal beauty and suitable for everyday wear. Due to its alloying property it is strong, but a pure gold is more flexible when compared to other precious metals. It is pretty famous, even though it is affordable than platinum and its luster is beautiful.
Rose Gold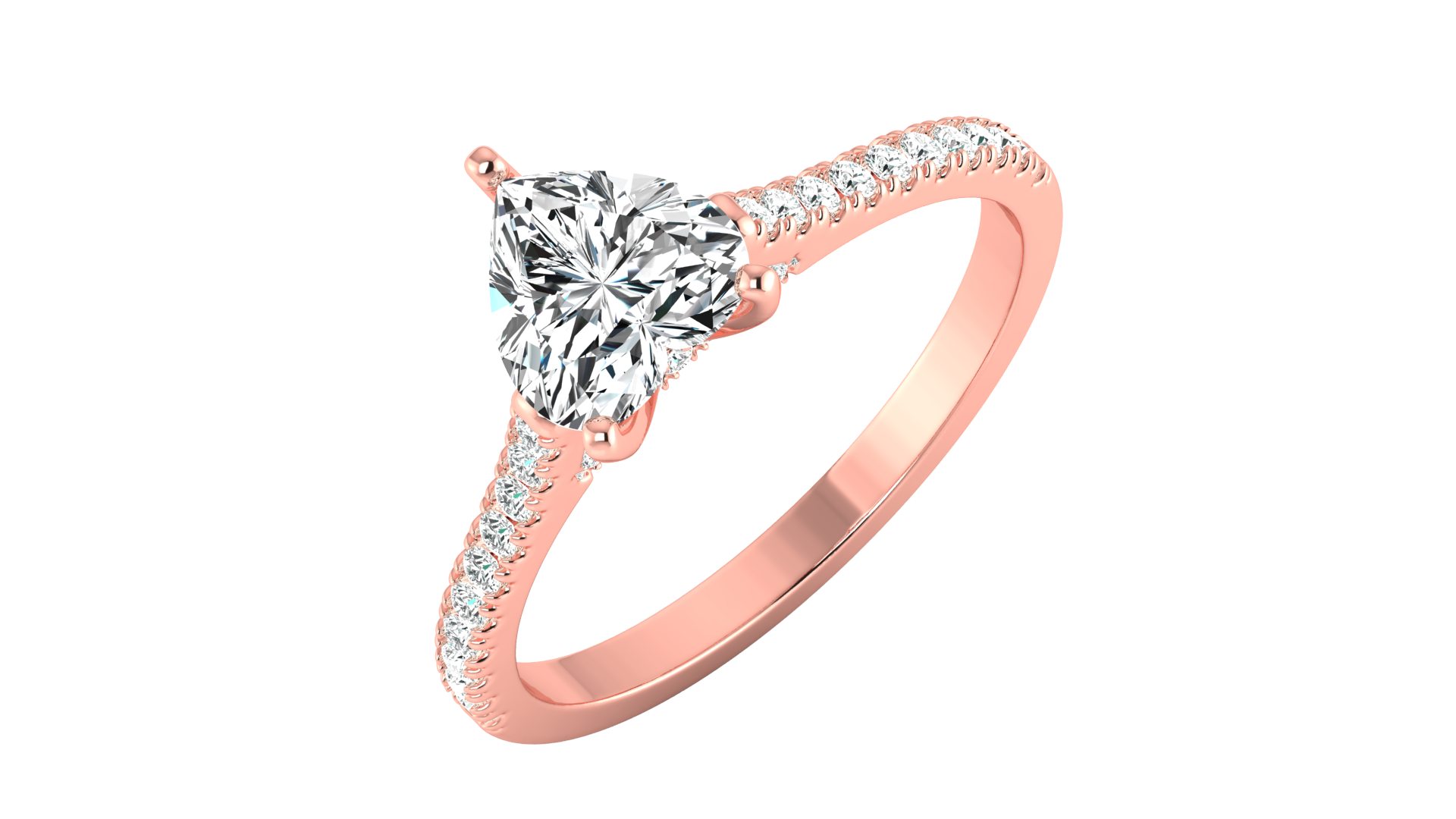 Rose gold is a lovely alloy of copper and gold, it is preferred for specialized jewelry. It is also called as red gold and pink gold, and because of its popularity in Russia sometimes as Russian gold. The red and pink color depends on the amount of copper used. If we higher the amount used the rose gold color also increases. Pure copper and pure gold originally exhibits reddish and dark yellow colors. This rose gold color exists in between these two colors and the amount used. Rose gold price is approximate with white and yellow gold and affordable when compared to platinum, it is very durable due to copper alloy and does not acquire any special maintenance cost.
Ring Size Guideline
Perfect size is mandatory for finger rings; ring size changes the entire look of a ring as well as finger. Make sure the diamond engagement ring you choose should be in perfect size and should be with perfect fitting. The perfect fitting of a ring is movable enough over your knuckle and tight enough so that it cannot fall off your finger. If you don't know your ring size, read out and follow our simple tips, and get a right and a perfect size of your ring. Get our help and make it perfect, as we love to help you.
How to find your ring size Online?
Finding exact ring size to your finger is very easy, with our online ring sizing guide get a perfect engagement ring of your size. We came up with three simple ways by that you can easily find your ring size and these ways are very simple to use. These three ways are very accurate and will give you exact ring size. If for some reasons, your ordered ring does not fit comfortably, don't worry! We are offering free ring size within the first year of your purchase, including free return shipping within the U.S. and Canada for the first resize.
Note: Some rings cannot be resized and will need to be remanufactured. There will be a fee for rings that need to be remanufactured outside the 30-day return policy.
Method 1 - By Creating Your Own Ring Sizer
This is the preferred method for those who want to buy the ring on their own. Take your finger ring and wrap a thin paper strip around your finger like a ring, check the perfect size and mark it with a pen or marker. Take this strip and find the length in millimeters using the help of a ruler or a tape. Now find the ring size with the help of our size chart.
Method 2 – By using printed size chart
This method is easier than the first one but you will need a printing access to this. This method is not done online, Click here you will find a printed size chart, print it out and wrap it around your finger. By using this you can find an accurate size of your finger. By using this method there is a chance that you can secretly take the size of your partner and can surprise him/her.

Method 3 – By measuring your current ring

For this method you have to follow our size chart, this is also easier and frequently preferable method. Take your current ring that should match or fit with your new ring size. Lay the ring over each of the size circles given on the size chart, until you are able to see the inside edge of the ring to one of the circle on the guide. In such cases if ring falls between the two of the sizes, order the quarter size in the middle.
What are the tips to follow before measuring the ring size?
Here are some tips you should consider before measuring your engagement ring size.
Your finger size changes depending on the weather and time of day. For best results, measure your finger size at the end of the day when your fingers are warm.
Measure your ring at least 5 times to make it accurate.
Don't measure your ring size early hours in a day because fingers may become smaller due to cold.
If you are going to choose wide band rings, try to measure with a similar width as the ring you want to purchase. Because the fitting of a wider band rings are a bit tighter.
If you are taking the measurement from the older ring, make sure that the ring that you're measuring finger matches with the finger that the new ring will be worn.
Closer
Whatever the rings you choose or purchase, you should follow some tips not only before purchase but also after purchase. It is important to take proper and basic care at your jewelry. By following regular care and attention will protect your jewelry for years to come. If any doubts regarding this topic, feel free to contact us we are please to help you.
If you have questions please call us at 1-800-282-2242 or Email us at [email protected]